Science Field Day
Basic Information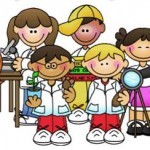 Next date: Saturday, May 19, 2018
Cost: $25 for entry fee and 1 shirt
Who: 4th and 5th graders from schools around the county
Where: Lakeside Middle School, on Woodside Ave in Lakeside
Team Captain: Mrs. Allard
Official Science Field Day Link

Event List and Information Link
Applications are now open through November 30th. PLEASE DO NOT TURN ONE IN IF YOU WON'T BE ABLE TO BE THERE ON MAY 19TH!
We always have many interested 4th graders who want applications, and some 5th graders who didn't get on the team the year before or are new to the school. Please make sure you know what you are getting into before you sign up. There is not extra "homework," but to some students it may feel like extra work. The extra work will be in either looking up information and knowing it well on a topic (or two) OR practicing a building/engineering event. Kids have different strengths and preferences. If it were myself competing, I would prefer to study and know a topic, but often it is the engineering events that are the most popular. Please see the event list for more information on what the student will need to do. Also, students don't all get their first choice events.
Read on for more information….
Elementary Science Field Day (ESFD or SFD for short) is sponsored by the San Diego County Office of Education and is hosted at Lakeside Middle School. It is always held on the 2nd or 3rd Saturday in May – yes, Saturday – from approximately 8:45am-3:00pm. Schools from all around the county sign up and pay an entry fee to participate. At this time, over 50 teams come to participate in Science Field Day!
SFD is a competitive event centered around science. There are (currently) 15 events offered at Science Field Day, but students typically only compete in 2 events. Occasionally, a student might only participate in one, or might even participate in three events – all depends on the kid, the parental support, and the makeup of the team that year. We are fortunate enough that we sponsor two teams. This is possible because Mrs. Allard is an event captain (Starry Starry Night) – the coordinators allow event captains to have two teams. One team consists of only 14-16 students and cannot go above 16 + 2 alternates. Alternates are expected to know about each event OR are outgoing and willing to assist any member in case someone's partner does not show up or something else happens. But I don't like to call a student an "alternate" because it makes it sound like they are not as much a part of the team. I also don't like to not give a child an event, so I don't really use "alternates" on the team – instead, we alternate for each other if necessary. More on that later.
Each event has its own expectations and guidelines that are prepared and administered by the Event Captains. Event Captains are certificated teachers from various schools around the county, not just San Diego Unified. My co-captain is from Poway district. In addition, on the day of the event, there are many non-competitive science-related activities for students to participate in, Mad Science presentations, and a snack bar (nachos, popcorn, pizza, burgers, hot dogs, etc.).
Events
There are currently 15 competitive events. All of the event information is also available on the SDCOE Elementary Science Field Day website. Always check there for the most current event information. Below is a brief description of the events. I do try to keep this website up to date, but sometimes we do not get the message that one of the events has been updated. If you notice a difference, please let me know…the SDCOE will be the current one.
Engineering Events
Information and Fact-based Events
Combined or Scientific Process Events
Circuit Wizardry – Be able to build a circuit by diagram using a snap circuit set. Know electricity and digital circuitry symbols and information.
Perplexing Powders – Be able to identify mystery white powders in a container. Powders will be mixed together – 2 or 3 powders together in one container. A student-created chart is allowed.
Noncompetitive Event
All students may also participate in the Egg Drop. Students must come with their contraption for keeping the egg safe. Information for this event is here.
How Students are Selected for Their Events
I have never administered any type of pretest or other practice prior to assigning events. I know that some teachers do this. Typically, I let returning 5th graders have first choice of events, especially if they are electing to repeat their same event from the previous year. From there, I randomly draw names for the students to select an event (or two). Occasionally I will assign 3 events if someone needs a partner and/or if a person is strong in science, but typically students have 1 or 2 events only.
Expectation of Students
Once students are selected for an event, it is THE STUDENTS' responsibility to prepare themselves. Many times, students somehow have the misunderstanding that Mrs. Allard is going to help prepare them for their event – even though I explain every year that it is their responsibility and that I am not training them.  Students must read the directions, practice or study, and ask questions if there is something they are confused about. They should also arrange practice time with their partner outside of school or use the time given by Mrs. Allard on scheduled open practice times on Thursdays right after school. After school practice sessions are optional. Some of the events allow students to bring a prepared "cheat sheet" (chart) of information. S
Students are expected to be at SFD on the day of the event for most of the day, instead of just showing up for the one event and then leaving.  Yes, this means that if plans come up closer to that date, SFD needs to be the first priority. Baseball seems to be the biggest factor. In the fall, your child might not make the connection that All Stars or championship games may be scheduled on May 13th!! Baseball coaches will (or should) understand missing a practice or game for one day to participate in a science event, but often it is the kid that is disappointed that they are missing a game.
Expectation of Parents
Parents can help their student prepare for their event as much as they want. However, read the event information carefully. The Catapult and Tin Can Racer need to be built by the student in partnership with the parent (or by themselves) – not where the parent builds it themselves and then shows the student how to use it. Students will have to answer questions about their design and the materials used – particularly for Tin Can Racer. If the event allows the student to make a table, chart, or "cheat sheet" to help them in their event, be careful to read the guidelines as to what is allowed and what isn't. Each event is different.
In addition, I need parents to understand the following things:
The cost to participate is $25. This covers the entry fee for your child and their t-shirt. T-shirts will be available for additional purchase for adults and family members.
Students are expected to be part of the team for the entire day, or at least most, of the day (8:45-3:00) – not just show up for their event and then leave.
Because we have had issues with students taking up a spot on the team and then not showing up on the day of the event, I have had to change the rules. No show means no refund, no celebration event, and no longer a member on the team. I will only make an exception IF I get a email/text/phone call by the day before the event with a legitimate excuse (sick, emergency) AND I know that they have worked at getting themselves ready.  Excuses that I have heard that are NOT acceptable: "we went to breakfast," "I didn't realize it was tomorrow and I had plans," "I forgot," "I had a birthday party," – and the list goes on. Usually these excuses are from kids that have done very little to practice or get ready and I am not sure how much they kept their parents in the loop.
Provide an email address and check it regularly. This is the primary way that I communicate. I can also set up a "Remind" account, so that notices and information can be sent out to your phone.
Please do not use SFD as a punishment or a reward. One year, a parent pulled a kid at the last minute as a punishment for behavior at home. It is not just your child that you are punishing, but also your child's partner(s). Some children have a hard time adapting to having no partner or a different partner and it has a significant impact on their experience. Some events HAVE to have a certain number of students and by pulling your child, another might not be able to participate.
There are approximately 120-140 4th and 5th graders at Vista Grande. SFD can only take 32 at the most, and more likely 16-25. Please, if there is ANY question on whether your child will follow through or will not be able to come in May, please do not sign them up.
Mrs. Allard will need some parent volunteers to help with the Starry Starry night event in one-two hour shifts.
Expectations from the Team Captain (Mrs. Allard)
My roll as the Team Captain is to provide information and guidelines to students, to organize the team (students), and to run an event at Science Field Day (Starry Starry Night).  I will hold meetings for students at school, but the meetings are for information, not for practicing. I will also occasionally open my classroom after school on some minimum days for students to practice with their partners, but these are not training sessions. I will roam around and give advice or suggestions, but I will NOT be working with the teams to train them on everything they need to know. Students should NOT WAIT for me to explain everything to them!
Also, on the day of the event, I will show up early and check our team in. I will also be setting up the Starry Starry Night planetarium and event. I will be busy running the event for the entire day, and will only come out of the "cave" to get lunch for a quick 20 minutes max – if that! I will show up at the end of the day, right before the awards ceremony. I may be late to the awards ceremony from packing the planetarium, so will need someone to take note what awards we received. See below.
Awards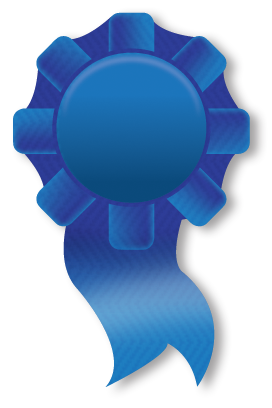 Students can earn ribbons for 2nd-5th place and medals for 1st place in their event. For each place, 1st-5th, 5 teams will get ribbons or medals. That means that 25 teams will get something in each event. There are frequently surprises, but often some disappointments as well. Students need to be prepared that they may not get a ribbon. Some schools have HUGE training teams to help students practice. We don't have that at Vista Grande.
Parent Helpers
How can parents help? Parents can help by practicing with their child and their child's partner. Parents can help assist their child as much as they wish. The only exception would be to NOT build the catapult or tin can racer FOR the student but help the student with the tools.
Even if you do not have a child participating in Science Field Day, we are looking for parents who have special knowledge in engineering, chemistry, anatomy, geology, or other sciences that might be able to help coach students in their events.
Parents can help us in the Starry Starry Night competitive event. More on that later.
Map to Lakeside Middle School: