Astronomy
Information related to astronomy and astronomy news.
In this video, it shows our planets, planets outside of our solar system, some moons, and stars to compare size.
Another video comparing size of objects in space.
For the latest on the New Horizon's mission to Pluto and beyond, go to here.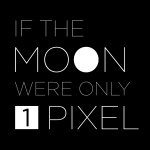 If you want to be able to scroll through the solar system and see the comparison of sizes and distances of the planets, go to this website.
For information on the current news on the Rosetta Mission, you can go to this site.
This website broadcasts interesting live Space viewing. There is a countdown calendar during times that there is not live feed. It will show eclipses, meteor showers, passing of comets, etc.